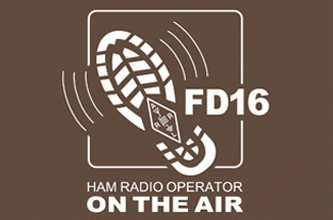 Field Day
Overview
Every year on the 4th weekend in June, amateur radio operators head to the great outdoors for the premiere Amateur Radio Relay League (ARRL) operating event – Field Day. For a 24-hour period they work in simulated emergency conditions to contact as many other amateur radio stations as possible. There are at least two primary goals for Field Day:
Demonstrate the public service and emergency capabilities of the Amateur Radio Service
Make as many contacts as possible during the 24 period.
Here at NFARL we see Field Day as ...
"a contest where you keep score and also exhibit ham radio
'emergency preparedness' to the general public"
2016 Details
Last year, North Fulton Amateur Radio League placed first in the nation out of 287 entries competing in the 3A class.
This year, Field Day 2016 falls on June 25-26. We will defend our 2015 3A national championship from Waller Park Extension. We hope you will join us and help us repeat last year's championship effort.
HF Stations
We will again be running Class 3A (a club station on emergency power with 3 active transmitters). Our three stations will include:
A Phone (SSB) station
A CW station
A Mixed Mode Station
The goal of the Mixed Mode station is to maximize the number of QSOs by using whatever mode or modes the operator is comfortable using.
To sign up to operate at one of the SSB or CW stations during Field Day, email the station captains. They will contact you to discuss the schedule after they hear from you.
Click here to sign up for an operating slot on the Mixed Mode station.
Satellite and Six Meter Stations
If you are interested in operating at the satellite station, email the station captains. Station captains will contact you to discuss schedule opportunities.
Click here to sign up for an operating slot on the Six Meter station.
GOTA Station
As always we will have a GOTA (Get On The Air) station for new hams or non-hams who would like to take a "test drive."
The GOTA station is great opportunity for those licensed as radio amateurs for the first time since June of 2015 or those who have been off the air for the last three years to get into Field Day operations. There will be a mentor present to help you along. Make 20 contacts and you will be awarded a commemorative pin on the spot!
To sign up to operate the GOTA station, click here.
CW Class with Pavel Anni, AC4PA
Interested in CW? Come to Field Day Saturday afternoon for an introductory class to CW taught by Pavel Anni, AC4PA. Pavel is one of our skilled CW instructors and will introduce you to the wonders of ESTONIA. If you are interested, please click here and let Pavel know of your interest so he can better plan this activity.
BSA Merit Badge Workshop
We will again offer the ever popular Scout Merit Badge Workshop. After you complete the workshop, we hope you stay around Field Day Saturday afternoon to see our operators at work. Also, consider signing up for a session at our GOTA station (see above).
For more details about the Merit Badge Workshop, click here.
Registration for the Merit Badge Workshop is open. Click here to go to the registration page in our Mart.
Saturday Night Picnic Dinner
Our traditional picnic dinner will take place Saturday evening starting at around 6:00pm. Dinner is pot luck, so email Lynn N4MSK at fdfood@nfarl.org to RSVP and let her know which of the following you will bring: salad, veggies, or dessert. The club will provide our meat entree and liquid refreshments. Guests are welcome to join us.
Field Day Contacts
For details on your areas of interest please contact:
Field Day is always a grand adventure and there is something for everyone to do. We look forward to seeing you at Waller Park Extension the fourth weekend in June. Please come to see and stay to participate.
Location
NFARL's Field Day activities will take place at Waller Park Extension, 160 Dobbs Drive, Roswell.
Talk-in to the site will be on 145.470(-) PL100.
K4YJJ
Last updated June 20, 2017