Welcome!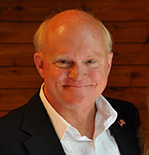 Thanks for coming to the North Fulton Amateur Radio League page. My name is Daryl K4RGK and I am President of NFARL which has the distinction of being the 2010 Hamvention Club of The Year. We are an associate club of ARRL, the largest and most effective organization by and for ham radio in the world.

Boasting over three hundred licensed members, NFARL offers a wide range of activities including:
HamCram Study Session to help newbies get their ham license.
Elmers (Mentors) to help new and other members learn and operate.
Special Interest Groups (SIGs) such as the Satellite Communications SIG, or the CW SIG to train operators in the art of communicating with morse code.
Education programs with local schools to blend amateur radio with STEM curricula, and to bring young, enthusiastic people into the hobby.
TechNet, a weekly virtual and traditional radio network where people check-in on the air or through an internet chat room. This is a unique way to manage a participating audience of scores of people with questions and answers for ham radio related issues.
Monthly meetings with programs targeted to specific amateur radio subjects.
NFARL is closely associated with the North Fulton Amateur Radio Emergency Service (ARES) organization. ARES is the amateur radio emergency communications group, and is sponsored by the ARRL. Many of our members are ARES members, and we encourage all of our members to join and train with ARES.

Emergency Communications is a bedrock element of becoming a ham radio operator. In catastrophes from Hurricane Katrina to the 9/11 attack on New York City, it was ham operators who were on site assisting in communications for food, shelter, and life support. ARES is organized to serve the public interest in furnishing emergency communications when other systems are down due to catastrophic interruption.

The largest organized nationwide activity in ham radio each year is the ARRL Field Day which takes place on the fourth weekend in June. Field Day is a fun 24 hour picnic and barbecue. It is also a very serious contest of operating in emergency conditions. We operate in Groveway Community Park in Roswell with teams operating CW, SSB phone, RTTY, and other digital modes. We ranked first in category 3A nationwide and eleventh overall in 2016. We ranked third in category 3A nationally in 2017.

From DX, to digital, to low-power, to kit building, to satellites, to moon bounce, to antenna construction, and many other interests, you will find someone to help with your projects, and a community to join you in your ham radio dream.

You see, for us ham radio is not only a public service and exciting hobby; it is a kind of magic.

We look forward to you joining us in 2018.

Regards,
Daryl Young
K4RGK
---
We meet on the 3rd Tuesday of each month at 7:30 PM at:
Alpharetta Recreation & Parks Department
Alpharetta Adult Activity Center at North Park
13450 Cogburn Road
Alpharetta, GA 30004
map
Join us at our meeting or on one of our repeaters!
Contact us for more information.
Join NFARL or Renew your NFARL Membership
Subscribe to our eNews Mailing list
---
North Fulton Amateur Radio League
Serving
Roswell, Alpharetta, Johns Creek, Sandy Springs,
Milton and all of North Atlanta.
Repeaters:
145.47 (-) PL 100.0Hz 147.06 (+) PL 100.0Hz
224.620 (-) PL 100.0Hz 443.150 (+) No PL 444.475 (+) PL 100.0Hz
927.0125 (-) PL 146.2
---
NFARL is a 501(c)(3) charitable organization
---
---


Thanks to Ham Radio Outlet
for supporting NFARL
---